Absorbent Mats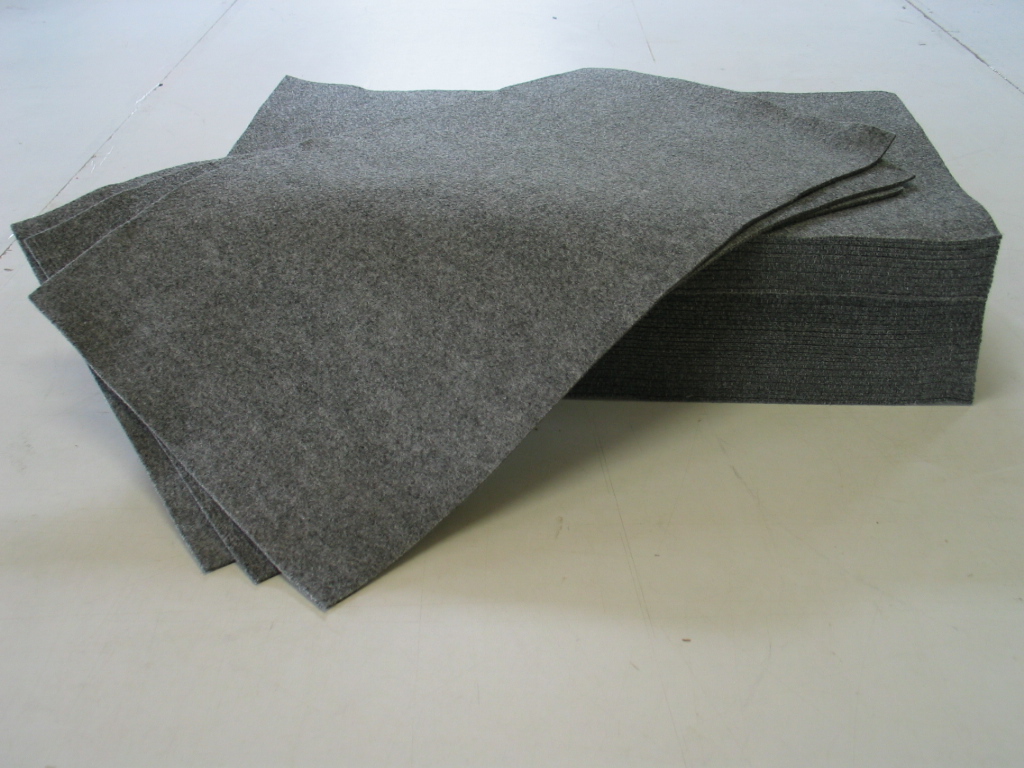 Our Needlefelt mats are constructed of a fine fiber Polypropylene or Polyester needled felt material. Available in 8, 12 and 16-ounce/sq.yd weights.

Most needlefelt mats use a cheaper material that is heat fused on one side. That creates a one-sided mat that has one side that is slick. We use a higher quality material that is made with a higher level of bi-directional needling to create a mat that looks and wears the same on both sides. That is a difference you will see immediately.

The most popular sizes are 18"x18", 2'x3', and 3'x3'. Custom sizes are available for specific application.